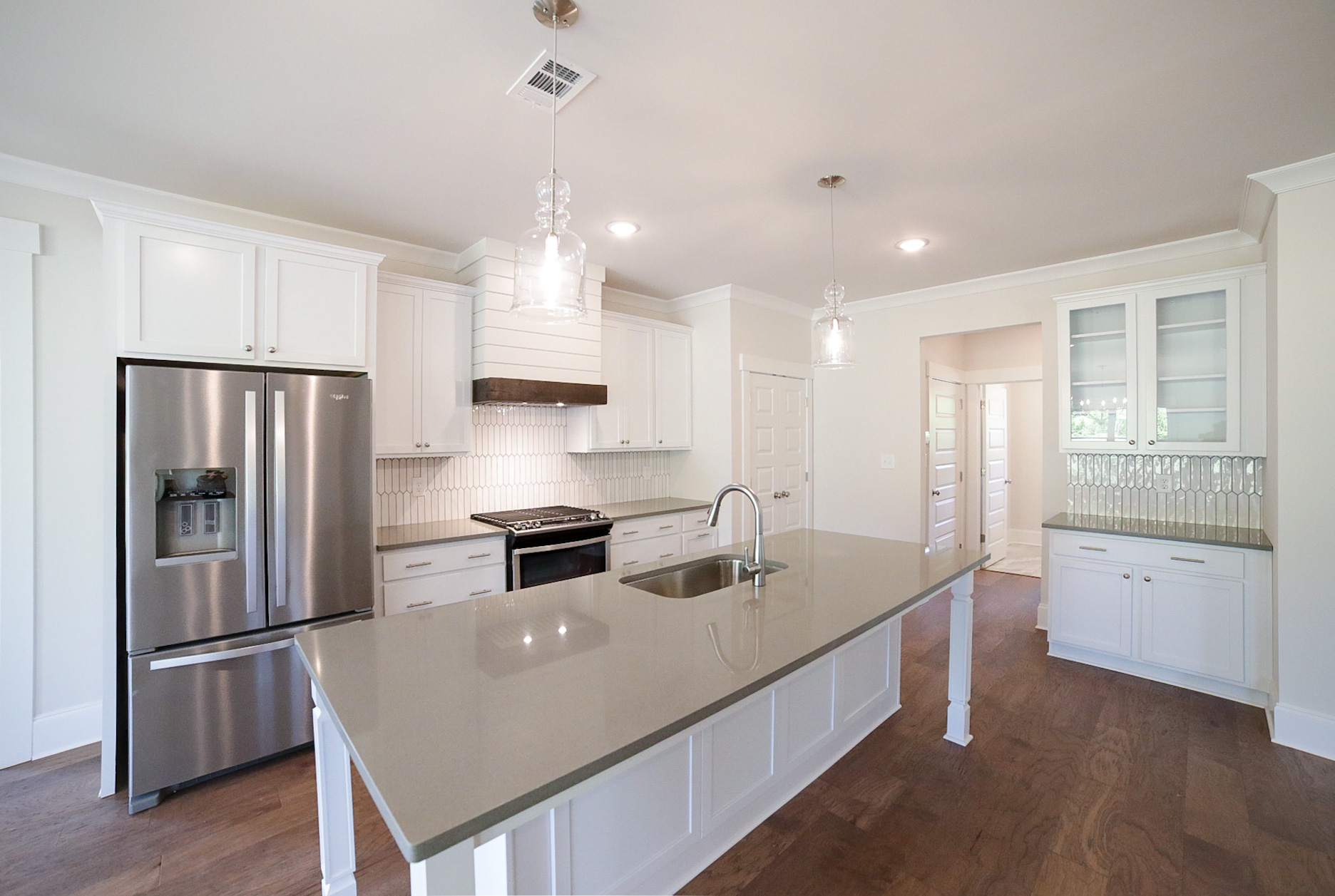 Frequently Asked Questions
Building a house can be intimidating.
We're here to make it easy – it's what we do every day!
We build within a 25 mile radius of our office in Athens, Georgia. Contact our team above if you're curious if your site falls within our buildable geography.
Yes, our Build On Your Land process starts once you have closed on your property. In the meantime, we are happy to refer you to local agents to help in your land search. Once you've purchased your land, come see us.
No, the base price is fixed cost construction! After we review your site specific requirements, you will be given a fixed cost proposal inclusive of land development, utility infrastructure, permitting, construction, and everything in between. You can take it to the bank… literally. Unlike other builders, you can have confidence in the final cost of your project.
From contract signing to move-in, our process usually takes 6 months. Pre-construction and permitting typically takes 60 days and construction typically takes 120 days.
Our plans have been thoughtfully engineered and drafted to be structurally efficient and functionally suitable for your living enjoyment. These refined plans allow us to build better homes faster and more financially efficient than a traditional custom home builder. Because of that, we do not allow significant structural changes to the floor plans.
Yes, we require you to obtain a Builders Risk policy during construction. This policy covers theft and damage to material on the jobsite. J.W. York Homes also requires all subcontractors to be licensed and insured before they step on your jobsite.
You have to start somewhere – but we like to start ahead of the curve. Our base house finish level is still inclusive of top brands and quality building material. When you build with J.W. York Homes, you get the benefit of our long standing vendor relationships and purchasing power. To find the specifics on what is included in each base house, select the Included Features button at the top of each floor plan.
Part of what allows us to build fixed cost is our relationships with our subcontractors. We have contractor and pricing agreements in place that allow us to use quality materials at competitive pricing. Additionally, we work with our designers and contractors to constantly adapt our design selections to meet the demands of today's market. Because of our commitment to deliver your home on time and on budget, we do not allow custom building materials or vendors outside of our established relationships.
Every J.W. York Homes house comes with a 1 Year Builder Warranty. Additionally, many of the products used in your home include manufacturer warranties. Our full-time warranty staff and online portal will give you the confidence and peace of mind you deserve to enjoy your home for many years. Find more information here.
Your lender will be thrilled when you tell them you're building a home at fixed cost. And we have a few great options! See our list of preferred lenders and their incentives when working with J.W. York Homes here.
No, our expert team will work directly with you from contract to closing. BUT, we love referrals from local agents.